Welcome Home.
Wednesday-Saturday // Open 9-5 ** or sell out
Sunday // Open 9-3 ** or sell out
Here be the Whisk Independent Declaration of Baked Goods:
We hold these truths to be self-evident - local ingredients, seasonality and the pursuit of deliciousness. To prove this, let these facts be submitted to a candid world.
We believe in hand-mixed brownies. Kuva Coffee. Supporting our friends and family in their creative pursuits. Fresh ingredients. Hand-blended teas by Big Heart Tea Company. Graciousness to every customer. Mila Sweets. Laughing at work. The Tower Grove Farmers' Market. An ice pop enjoyed on the sidewalk on a hot summer's day. Millie the Mixers. The smell of cookies in the oven. Homemade crystallized ginger. The pursuit of creativity at any cost. Double Star Farms. Fresh-picked blueberries. Riding bikes to work. Farm Fresh Dairy. A shared piece of pie on a first date. Bacon chocolate chip sea salt cookies. Late-night dance parties in the kitchen. Our incredible support system. Todd Geisert and his piggies. The changing of the seasons. Deliciousness. Smiles. Watermelons (with the seeds!). Baking seasonally. Trying new things. Rolling hundreds of cake balls. Supporting the other small businesses on Cherokee Street. Enjoying our fair city of Saint Louis. Strawberries from nearby farms. Shop deliveries of gluten-free flour from Meister's. Hand-mixed French macarons. Inspiration boards. Paying tribute to those who inspired us. Board games. Fresh-ground spices. A cake to enjoy with family. Tea parties. And lastly, that a cupcake enjoyed with a mug of hot cocoa is indeed a balanced breakfast.
We, therefore, the representatives of Whisk: a Sustainable Bakeshop, do solemnly publish and declare that these are our beliefs, and this is our promise. And for the support of this declaration, we mutually pledge to each other (and YOU!) our talent, our creativity, and our splendid baked goods.
Located in the Cherokee-Lemp Historic District, Whisk: a Sustainable Bakeshop is your new favorite spot.
Whisk opened on November 10, 2012 after months and months of revamping, renovating and redecorating the building on Cherokee that, over the years, had housed antique stores, restaurants, coffee shops and a vegetarian restaurant. Whisk was met with rave reviews, including nods in Southern Living Magazine, Bake Magazine and Business Insider, not to mention that one guy on Yelp.
Phone
(314) 932.5166
Location
2201 Cherokee Street
Saint Louis, MO 63118
HOURS
M-T: closed
Wednesday-Saturday: open 9 - 5; or until sell out
Sunday: open 9 - 3; or until sell out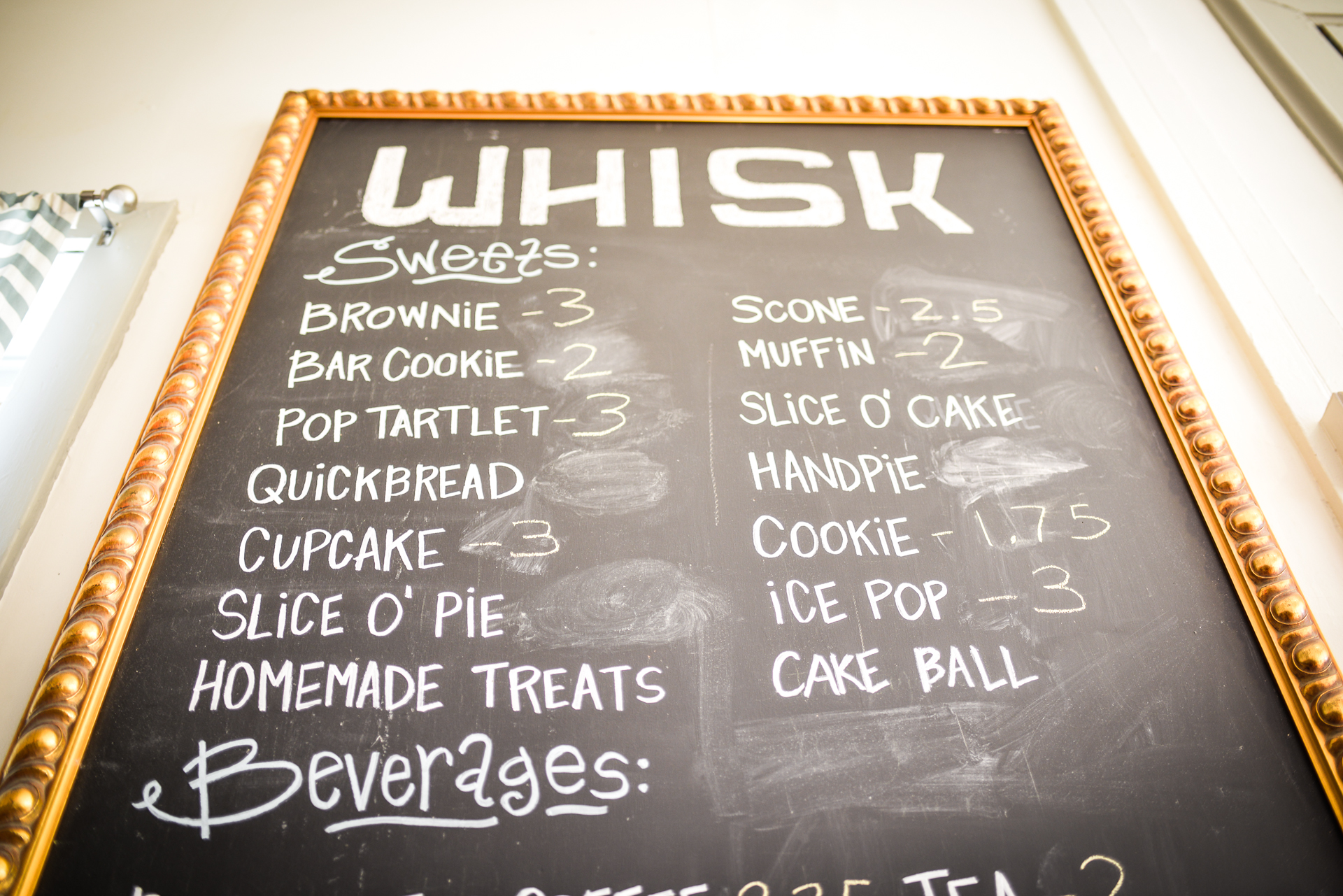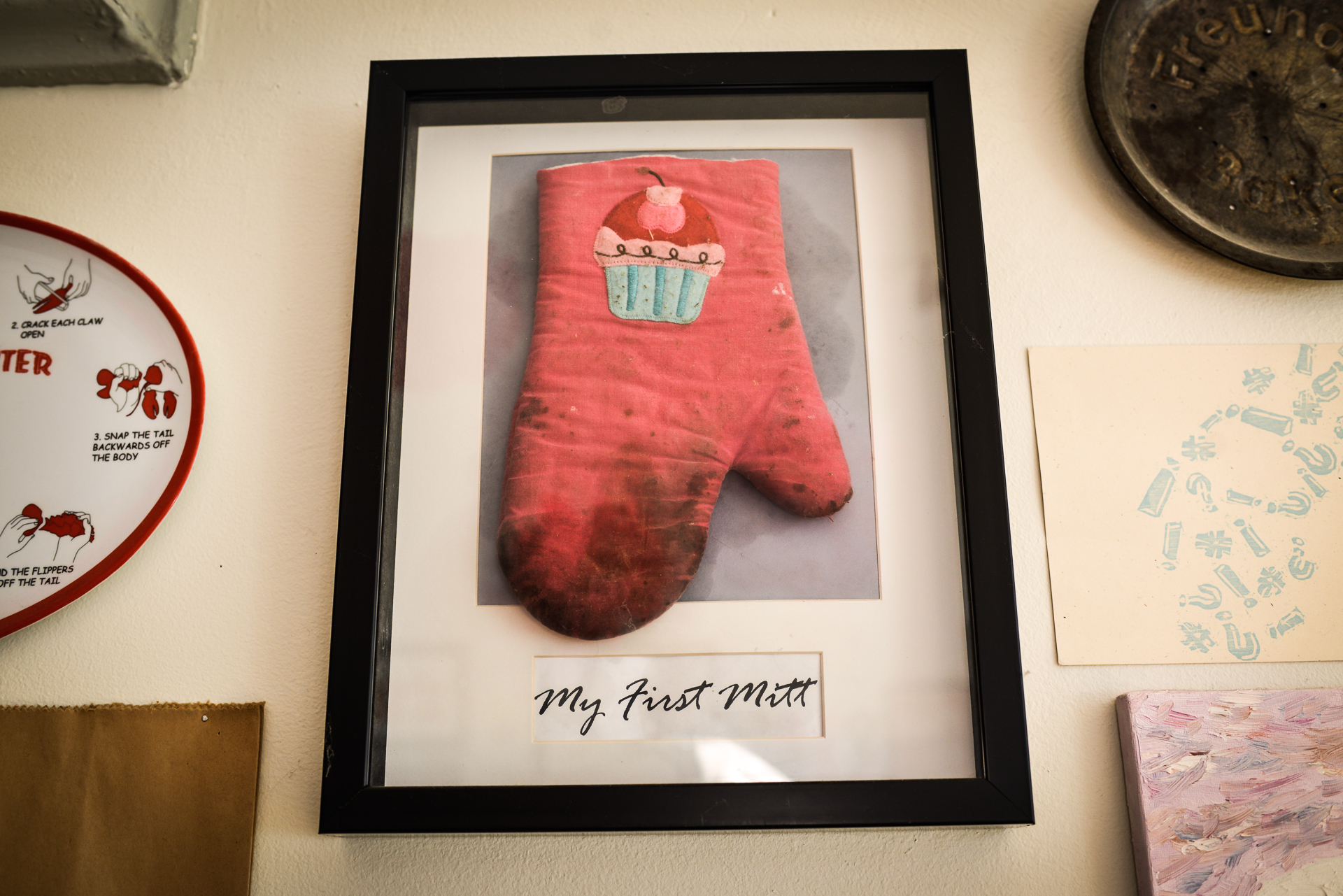 "So, what does SUSTAINABLE mean?"
That's a question we are asked every day. "Sustainable", to us, means using methods that do not completely use up or destroy natural resources. We also just try to keep our carbon footprint as small as possible.
Some of the bigger ways we are sustainable:
we compost all of our food waste, with Saint Louis Composting at the helm!
we utilize in-season/local ingredients, so our treats taste the best they possibly can
all of our to-go packaging is made from at least 90% post-consumer recycled content, and it's all recyclable and compostable
anything that we can purchase locally, we do. Our dairy, eggs, meats, coffee, teas, produce, nut butters, cleaning products, business cards - the list goes on! - are purchased from places that are nearby and have similar business values to us
We love working with awesome, like-minded businesses in STL! Here are some other spots where you can get Whisk goods throughout the city and county.
Interested in working with Whisk to provide the best baked goods in STL to your customers? Shoot Kaylen a message using the contact form below and let's get the ball rolling!
We love making special treats for your special event! Birthday parties, weddings, retirement parties, or even just a box of Whisk stuff for your regular Friday morning at the office - we're here to help!
Cake & Cupcake Flavors
Year-Round - vanilla, chocolate, red velvet, lemon, salty caramel, mint chocolate, white almond, peanut butter, coconut
Summer - mixed berry, strawberry, blueberry lemon, lemon raspberry, chocolate beet, strawberry rhubarb
Autumn - pumpkin, zucchini spice, apple cinnamon, sweet potato
Winter/Holidays - eggnog, gingerbread, chocolate peppermint
Cake sizing & pricing *all cakes are round)
6" double - $30 (serves 4-6)
8" double - $45 (serves 8-10)
9" double - $50 (serves 12-15)
10" double - $60 (serves 20-25)
12" double - $80 (serves 30-40)
cupcake pricing
1 dozen - $33
2 dozen - $66
3 dozen - $99
4 dozen - $132
5 dozen - $165
6 dozen - $190
7 dozen - $230
8 dozen - $255
100+ cupcakes - $2.65/each
Vegan Pastries
We think we have some of the best vegan treats in the city! Here's a run-down of what we like to make:
Cookies - ginger, chocolate chip, snickerdoodles, healthy cookies (also gluten-free and sugar-free), raspberry thumbprints (also gluten-free)
Cakes/cupcakes - vanilla, chocolate, carrot, lemon, blueberry lemon, peanut butter & jelly, pumpkin chocolate chip, gingerbread
Scones - sweet potato, chocolate chip
Muffins - banana chocolate chip (also gluten-free)
Brownies
Bulk Orders
Cookies - $21/dozen
Cupcakes - $33/dozen
Brownies - $30/dozen
Scones - $32/dozen
Peanut Butter Bars - $32/16
Muffins - $25/12
Dessert Buffet Options
We recommend choosing 2-3 portions per guest!
Mini cookies - $1/each
Mini cupcakes - $1.25/each
Mini brownies/blondies - $1/each
Mini Nanaimo bars - $1.50/each
Mini millionaire's shortbread - $1.50/each
Mini rice krispie treats - $1/each
Whisk: a Sustainable Bakeshop began as Farm Fresh Cupcakes in 2011, when Kaylen Wissinger realized that there was amazing produce available in the Saint Louis area, and that it needed to be in cupcake form. She took her cupcakes to the Tower Grove Farmers' Market on a wing and a prayer and people came every week to try flavors like strawberry rhubarb, zucchini spice, sweet potato and purple velvet. After a successful first season, she was offered a position as the resident baker at Local Harvest Cafe, where she continued to (literally) hone her skills and spend hours in the kitchen.
In spring of 2012, Kaylen's dreams became a reality when she signed a lease on a storefront space at 2201 Cherokee Street. After months of knocking down walls, re-wiring electricity, pulling out old plumbing, painting, building, decorating and of COURSE baking, Whisk opened on November 10, 2012 to sell-out crowds. The build-out process was as green as possible, including purchasing used appliances, using low-VOC paints and finishes, re-purposing wood and materials for decor and recycling as much as possible.
Since then, Whisk has grown to include many wholesale accounts, weddings, she's been photoshoot and video backdrops...we've even had an engagement happen! So come sit down and relax in the cozy dining room - pull up a chair or chill on the couch with treats and let us make your day sweeter.
Thanks for contacting us! We'll get back to you as soon as possible.
If you have a special order request that is urgent, please call the shop @ 314.932.5166. We don't want to miss it if it's in our inbox!